Engineering and Consultancy
Engineering and Consultancy Services in India
Engineering and Consultancy Services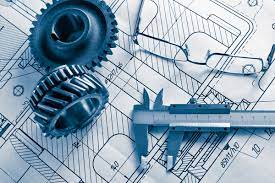 Engineering services means the adequate performance of Industrial process plants which requires engineering experts with vast experience. We at Sealomech Engineering firmly believe that assisting your organization in effective cost reduction, improvements in their internal processes like production, maintenance and also up skill their procurement remains our primary goal. High engineering qualifications specialized backgrounds, and vast practical experience, we Plan, Design, Maintain, Supervise and assist any type of industry keeping in mind the needs of the client.
At Sealomech Engineering a detailed engineering Service Provider firm, and our few specializations include Project Execution Services for Small & Medium size, Petrochemical, Oil & Gas, FMCG, Pharmaceutical, Cement, Mining, Iron and Steel, Pulp and paper industry, Heavy Chemicals and Intermediate Plants & Power Projects.
With its subsidiary M/s Marcep Inc, which possesses an experience of over two decades in the field of Technical Training and Engineering Consultancy together with Sealomech Engineering offers a unique combination of technical expertise, communication know-how and skilled people inspired by Quality and Reliability, and also ensures that the expected value is delivered and additional value is created through continuous improvement.