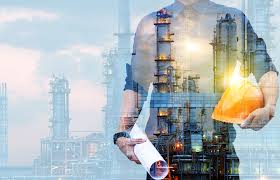 Mechanical seals and pumps maintenance services in Mumbai India
Mechanical seals and pumps maintenance services
A one-man show is an idea that may not prove profitable or effective even if we take an entire production plant as a unit. If a business tries to do everything in a project on its own, it may not be feasible to survive. For production plant building and maintenance, businesses need the support of mechanical seals and pumps maintenance services to work out the costs in their favour.
Let's find out why mechanical seals and pumps maintenance services are beneficial for plant maintenance services. Consultants are very helpful in assessing and improving performance with strategies. These performance improvement strategies enhance operating facilities and help the business to make the right investment in new areas.
Asset Management services include equipment maintenance, defect management, turnaround management, etc. Sustainable plant management solutions are often sought by organisations in industries such as pharma, chemicals, oil and gas, petroleum, pulp and paper, FMCG, breweries and so on. The mechanical seals and pumps maintenance services company collaborates with the client to offer customised solutions and trainings to transfer the necessary knowledge and skills.
There is no specific solution for a client. So, the consultants assess the needs and recommend solutions based on the future goals of the client. Upon client acceptance, the recommended solution is integrated in to the client's workflow in a structured manner.
Importance
Today, the market is more competitive with the growth of economies. New competitors are emerging and innovation is needed. Outsourcing companies are being hired for projects across the world to save costs and promote innovation.
Consultation services are needed for various project stages including procurement management, logistics management, technology integration and more. Another way to look at consultation services is the outside point of view to encourage fresh ideas/solutions for existing problems.
Expert consultation services and plant maintenance services are beneficial to businesses that are trying to freeze hiring processes, cut training costs and manage aging workforces. With real-time data management technologies, every record of plant maintenance by an outsourced company can be tracked. This ensures transparency in the partnership.
Asset management services bring along a wide array of benefits such as improved output of end products, risk mitigation, minimised production costs and more. Most importantly, the maintenance services companies also take care of safety and health risks, thereby preventing potential losses to life and property.
Benefits
Assigning maintenance services to a contractor costs the plant owner way less than hiring and maintaining dedicated resources.Also, cost of finding hard-to-find talent and managing them can be eliminated with outsourcing plant maintenance services.
Less resourcesto run maintenance leads to more operating profits for the business owner. Since the outsourced company takes care of the training of personnel for the job, additional cost for plant maintenance training can be eliminated.
Greater Equipment Reliability
The consultancy and plant maintenance services company takes care of the permanent assets at regular intervals. They are well aware of the latest technologies and can suggest better upgrades for improving the performance of the plant operations.
Every second matters for plant operations. If the hired maintenance staff goes on leave, the plant operations may be get affected in their absence. Consultancy and plant management services firms have a team of all the personnel required for plant maintenance assistance round the clock. They always have someone to cover for another.
Dedicated resources for plant maintenance may have HR issues that will need time and effort. Instead, a mechanical seals and pumps maintenance services company takes care of all such hassles. The plant managers can focus on finding solutions for more pressing issues than managing personnel.
Expert consultants and plant management services cater to plants across various industries. The needs for each industry are different. And so the services are customised as required for managing assets.
Modern asset management systems are used by the expert consultants to guide companies with predictive analytics. The data analysis helps to educate the plant managers and other key personnel. It enables them to come up with data-driven solutions and improve operational performance.
Trusting an external vendor is not an easy task. You need to find reliable a mechanical seals and pumps maintenance services company that can add value to your business while minimizing overall costs.
Sealomech Engineering Pvt. Ltd. has been serving process industry with strategic consulting and smart maintenance services for their process plants in India and abroad. To know more about Sealomech Engineering.
Call our support team on +91-8433777035 or write to info@sealomech.com